I Choose Everything for Everyone.
With Christmas coming so rapidly, and Dylan's birthday barely passed, I am discovering again the sheer thrill of giving gifts.
I choose everything for everyone. I love it, and I start buying in August, which means I am technically done – but still buying stuff – by mid-November.
It's more fun than almost anything else I do, except possibly planning vacations – which is probably my favorite thing to do. Vacations can, occasionally, be given as gifts. One year, I planned a trip for my parents, at their request, as a gift. This was possibly the most fun I ever had, even though I didn't go on the trip.
I am definitely a planner. It's probably why non-planners make me a bit daft.
In fact, in the midst of all the holiday hoopla, I am planning a spring break trip that includes getting a feel for some of the northeastern colleges, as well as tons spring break fun. I've already reserved our (seven) hotels and picked out some choices for lunch.
But the past few months have been mostly about choosing the right gifts. I think about what the kids like, what they want more than anything, and then I work very hard to make that dream come true.
I don't understand why Bill doesn't do this. He not only doesn't enjoy choosing gifts, but he often fails miserably when he tries. He seems to feel a burden that forces him to find something – anything – to wrap.
Bill's motto is, "If it's on sale, it must be the right thing!" His other motto is, "Everybody loves a Starbucks gift card!" I think this attitude is somehow related to ADHD.
But I love figuring out the absolute right-est things. It's my favorite part of the Christmas season.
And then, just in case any kids are reading this, I write it all down in a letter, and mail it to Santa Claus, who takes care of the rest.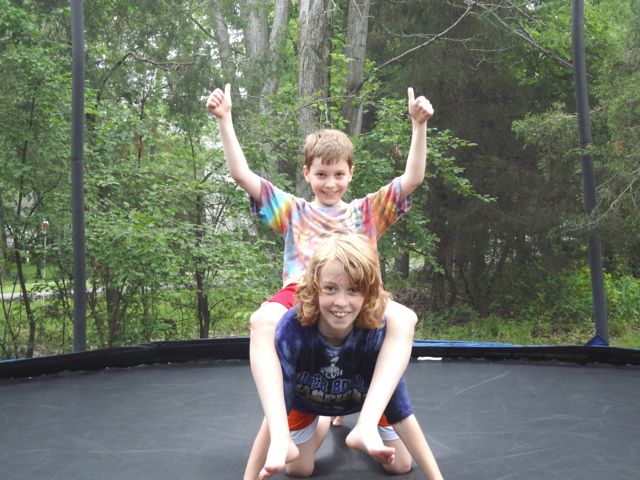 Recent Posts

Recent Comments

Archives

Pages